Buy The Book
12th May 2020
NEW – LSC LOCKDOWN 50% OFF OFFER
See in NEWS HERE
BUY Queen In 3-D and other LSC titles at 50% off
= = = =

JAPAN
Queen In 3-D – Japan edition
Publication : January 24th, 2020 / Price : 5,400JPYen (before tax) / Completely limited production
The book comes with 3-D glasses, in a special bookcase prepared only for the Japanese edition.  READ MORE
Pre-orders can be received at https://www.nhk-books.co.jp and other online shops.
Pre-orders through Amazon, HMV, Seven Net shops are subject to some premium good offers.
= = = =
2nd August 2019
Queen In 3-D (Deluxe Edition) available NOW – ORDER HERE
= = = =
30 November 2018
PLEASE NOTE: THIS LIMITED OFFER OF SIGNED BOOK IS CLOSED (Update 5 March 2019)
= = = =
  QUEEN IN  3-D STANDARD EDITION
  Includes a Lite OWL
(Publish date 23 October 2018)
– Order HERE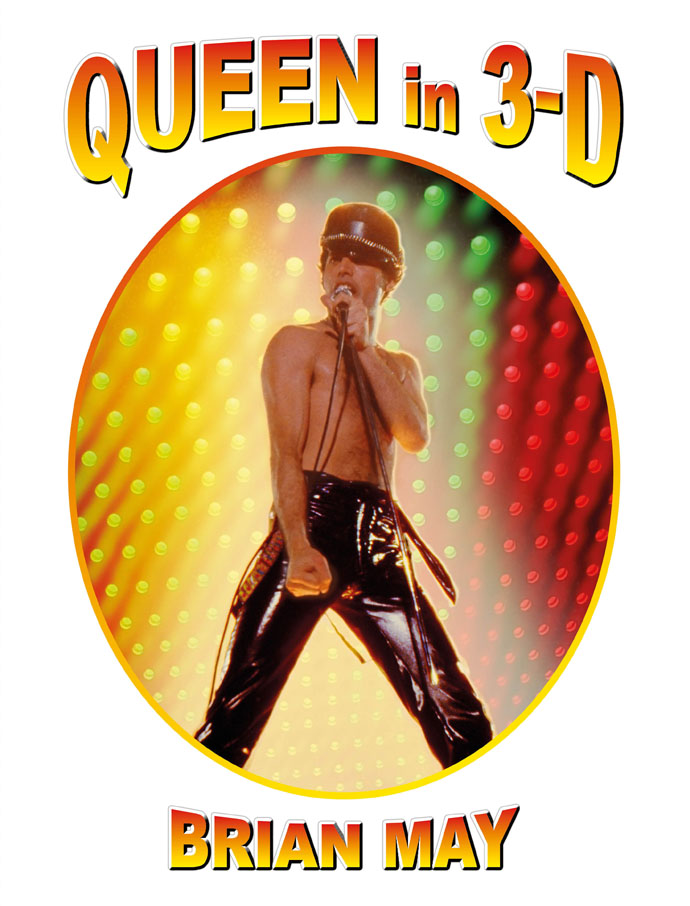 FEATURING PREVIOUSLY UNSEEN 3-D PHOTOS
CAPTURED BY BRIAN MAY WHILE ON THE SET
OF "BOHEMIAN RHAPSODY", THE MOST HIGHLY
ANTICIPATED FILM OF THE DECADE 
= = = =
  GERMAN AND ITALIAN EDITIONS


  RELEASED 6 OCTOBER




  Please scroll down for Order 

Links.
= = = =
You can currently ORDER the new "QUEEN IN 3-D" book (ENGLISH LANGUAGE EDITION) through the LSC Shop, delivers worldwide  – though may well attract IMPORT DUTY.  WATCH THIS SPACE  for info on other language editions, territories and more.
CZECH REPUBLIC
The Czech translated edition of "Queen In 3-D"  will release in October
Publisher Slovart.sk -LINK TO ORDER
– http://www.slovart.sk/knihy-v-slovencine-a-cestine/hobby-a-domacnost/domacnost-hobby/queen-ve-3d.html?page_id=36174
GERMANY
The German language edition will be published on 6 October 2017.
Die deutsche Ausgabe von Queen in 3-D erscheint am 6. Oktober 2017 im Hamburger earBOOKS Verlag. ORDER at:
– Hugendubel:  https://www.hugendubel.de/de/buch/brian_may-queen_in_3d-28903001-produkt-details.html
–  Prego: https://www.prego-shop.de/earbooks-queen-in-3d
– Amazon: http://amzn.to/2xU8T4Z
ITALY
The Italian edition was published by Edel Italia 6  October 2017. Order links:
– IBS: https://www.ibs.it/brian-may-queen-3D/e/9788894260809 Availability IMMEDIATE
– La Feltrinelli: http://www.lafeltrinelli.it/libri/brian-may/queen-3d-ediz-illustrata-stereoscopio/9788894260809  [Book and pick up at nearest store] – Amazon: https://www.amazon.it/Queen-3-D-Ediz-illustrata-stereoscopio/dp/8894260801

JAPAN
The books is available in Japan with a supplementary booklet in Japanese:
– https://www.shinko-music.co.jp/info/queenin3d/
SPAIN
Queen in 3-D will be published in Spain – in Spanish – by Planeta probably in October 2017 – publish date TBA.

USA / CANADA
If you have any queries about USA or CANADIAN orders, please email LSC Support.
Queen in 3-D published in North America 24 August 2017  by London Stereoscopic Company.  See Press Release.  [Amazon.com]