Here are a few more lovely photos from Brian's visit to the American Book Center in Amsterdam last week (14 November 2017), shared by courtesy of Marzia Cosenza: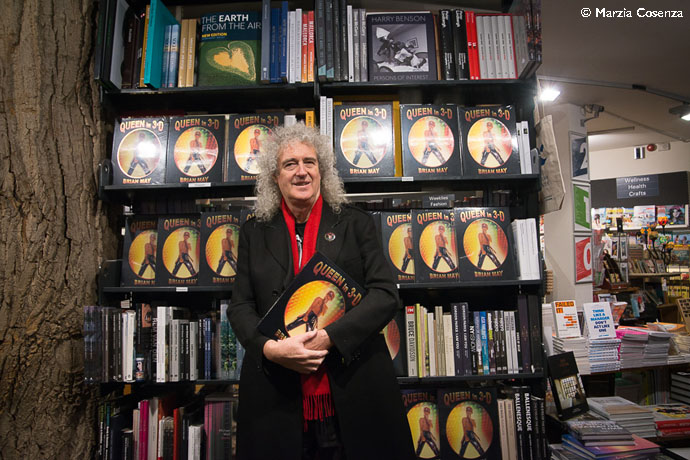 Caption:
Tuesday, November 14th 12:45-13:00 ABC Amsterdam, Spui 12 1012XA
Brian May announces the first book ever to be published about the legendary rock band Queen by a member of the band. And certainly the first book of its kind in the world. Its a unique collection of original, highly personal snapshots of Queen in Three Dimensions, from the bands inception in the early '70s right up to the present day, accompanied by the exclusive recollections of founding member and lead guitarist, Brian May.