The official launch of "Queen In 3-D" Italy will take place at the following event….
ROME 27th November 2021 – FREDDIE MERCURY MEMORIAL NIGHT AND BOOK LAUNCH For 30 years the world has mourned the passing of Freddie Mercury: a multifaceted artist, a brilliantly talented composer and singer with extraordinary potential. To mark this special anniversary we will gather to pay tribute to Freddie and to Queen in the best live club in Rome: KILLJOY in Via Appia Nuova 1228!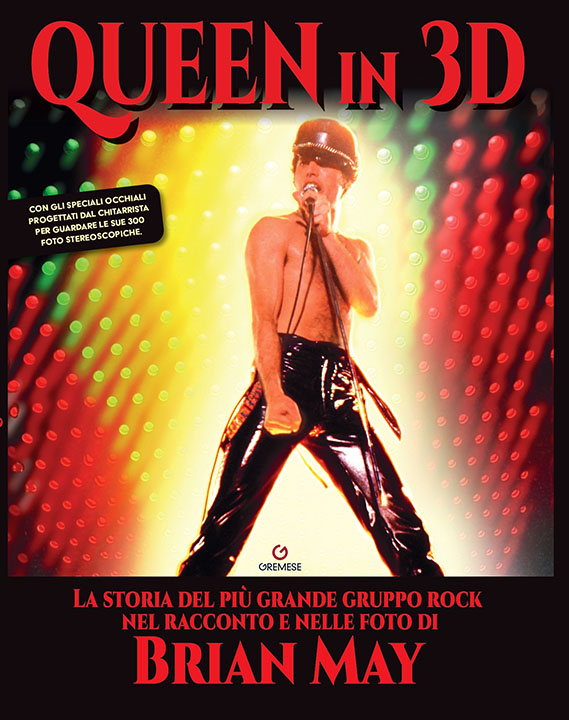 The event will host the exclusive official launch of Brian May's book "QUEEN IN 3D", published in Italy by Gremese Editore and translated by Raffaella Rolla. The book presentation will open the event and it will be followed by the concert of REQUEEN (a very popular, much appreciated and highly sought after tribute band from the Lazio region).
This evening is sponsored by the Italian Queen Fanclub "We Will Rock You" , officially recognized by Queen, and it is also sponsored by "Comunità Queeniana italiana", the most important Italian Queen community.
Please don't miss this special event and join us in Rome!
REQUEEN – Queen Tribute Show
info@requeenband.com
www.requeenband.com
www.facebook.com/Requeenband